The target - NGC 6814 - is being observed by ACIS-S and the High Energy Transmission Grating (HETG) for 8 hours and 3 minutes. The observation started 3 hours ago and ends in 5 hours, and is part of the proposal Spectral-Timing Analysis of NGC 6814. The target is located in the constellation Aquila and is a Seyfert 1 Galaxy. More information on the target can be found at SIMBAD
. See related observation: 24961.
This is a X-ray Multi Mirror Mission (XMM-Newton) proposal that was also awarded Chandra time. It does not mean that observations will be done at the same time!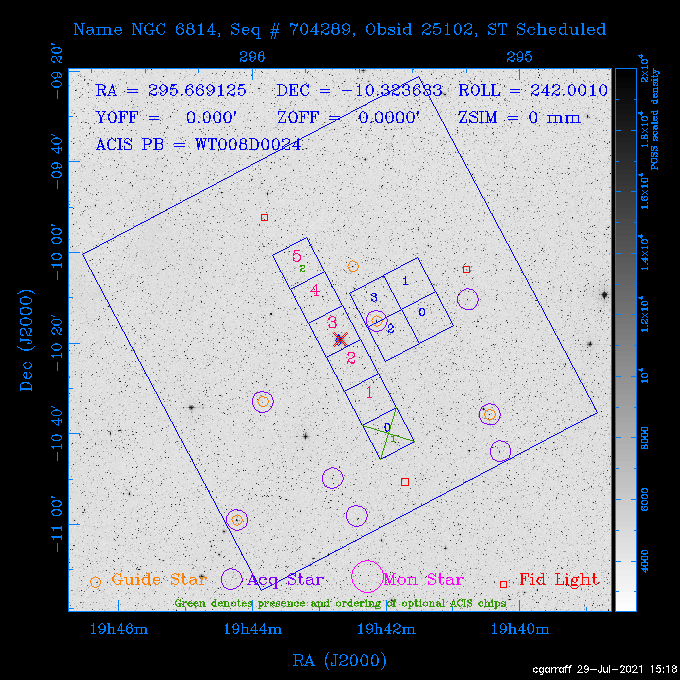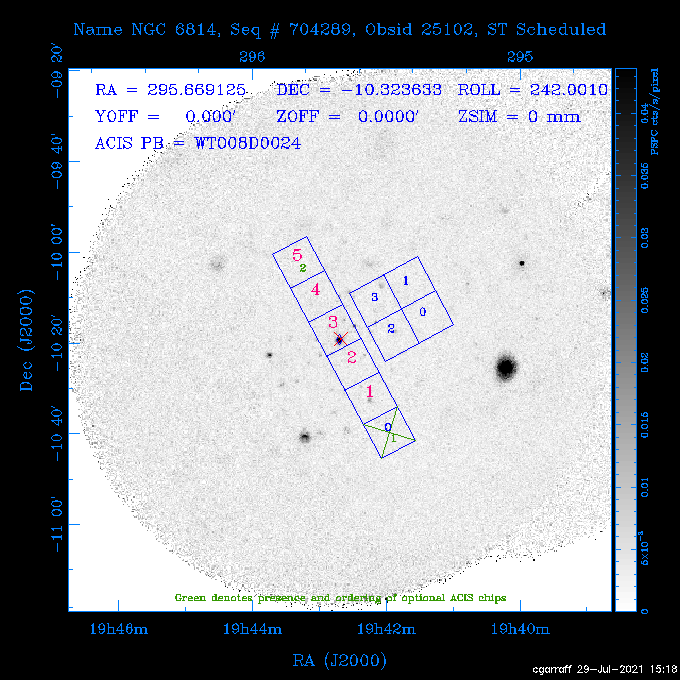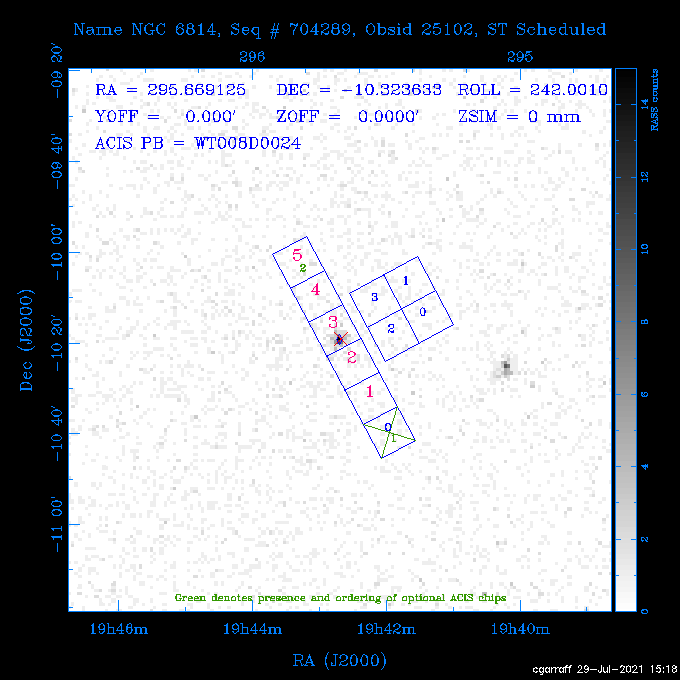 This page requires JavaScript and it appears that it is not available.
It appears that the JavaScript code needed to display the World Wide Telescope has not loaded. If you are using the https version of the site, please try visiting the http version of this page to see if that works.